We treat our clients like family, because that is exactly what we are, Family.
As a father and son brokerage team we pride ourselves in serving our clients with individualized attention, respect, goodwill and above all, kindness.

Angie Mashaw
I've known Eric for 39 years! He has been an unbelievable support to me personally and as my realtor. I completely trust Eric. He has completely put me first in every real estate transaction. He and now, teaming up with his wonderful son, Alex, do the "heavy lifting " in all transactions. I'm  confident if you give them a chance, you'll not only be working with the best realtors in Boulder, you will also gain wonderful friends for life.
Peyman Razifard
"I have known Eric Jacobson since August 2000 when he assisted me in the purchase of my first 2 rental properties in Boulder. That started a friendship and a working relationship that has lasted 18 years. Eric knows every Boulder neighborhood well as many of the neighborhoods were developed while Eric resided in Boulder. There are very few Real Estate Agents who have worked in the Boulder area for 40 + years and Eric is one of those rare gems. I sincerely recommend Eric to any buyer or seller with great enthusiasm."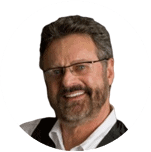 Eric Jacobson
For over 35 years, Eric has been the family man at one of the first RE/MAX franchises in the country. Beginning his career and studies in early childhood education…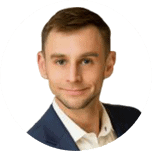 Alex Jacobson
Alex brings a creative and modern mix to The Jacobson Team and to the Boulder real estate scene. Prior to pursuing real estate, he studied at University of Montana…
We are Boulder
Eric has been in Residential Real Estate for over 35 years. His son, Alex, a Boulder native, joins him, bringing new life and perspective to the family trade.

RE/MAX of Boulder
RE/MAX of Boulder – the #1 rated agency in the country! RE/MAX turns 40 this year, earning the recognition as Boulder Valley's top real estate agency.

On call 24/7
Serving our clients is not just a day job but a lifestyle! Being on call, with round the clock reliability, is something our clients can expect. And with that kind of service, it's no wonder that two-thirds of our business comes from previous clients!